Ashford Park Premium Horse Agistment Beaconsfield, Melbourne
Ashford Park is a haven for horses and riders alike.  All level of riding are encouraged with an emphasis on fun and community spirit.  You will enjoy super modern, clean facilities and our point of difference is that you will never have to share the facilities with casual riders.  Just a 50 minute drive from the city on the Monash Freeway, paradise awaits you and your horse.  Lessons are available with our friendly and knowledgeable instructor Jessie Fleming.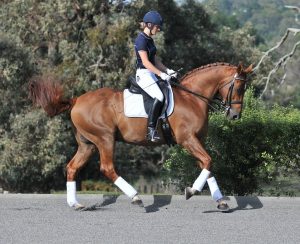 Meet our Instructor - Jessie.
Jessie's classical and kind approach to training achieves the best results with happy horses who want to perform and please daily. Her aim is to pass on her knowledge, energy and enthusiasm to her clients to best motivate, mentor and assist them in achieving their riding goals.
If you'd like to find out more about Jessie including details on coaching and lessons, please click here.
Melbourne's Premier Horse Agistment Property
Ashford Park Horse Agistment Beaconsfield Upper